ABCs of breathing: air in-n-n, stress out-t-t

Deep breathing's role in traditional medicine is only now coming to the forefront in the medical field.

The whooshing sound of about 50 people deeply inhaling and exhaling in sync overpowers the hum of the broken air conditioner in the back room of a Brampton, Ontario, banquet hall, writes Unnati Gandhi.

Sitting cross-legged on white bed sheets lining the floor, the participants -- from teenagers to those in their 80s -- are getting a lesson in how to breathe again in hopes of improving their health.

All are here because their friend, or their mother, or their doctor, or their mechanic told them about an intensive breathing course they took, called the Art of Living, that completely changed their lives. Most said they are now happier, calmer and stress-free. And a growing number cited health improvements such as lowered blood pressure, reduced asthma attacks, fewer sleepless nights and increased lung capacity within weeks of taking the six-day course.

While the concept of using breathing techniques as a way of relieving stress is widely accepted, the idea deep breathing may, in fact, replace traditional medicine for certain diseases is only now coming to the forefront in the medical field.

New York-based doctor Richard Brown is at the leading edge of that movement.

The associate professor of clinical psychiatry at Columbia University's College of Physicians and Surgeons has recommended the program to "thousands, upon thousands of people" after publishing several studies on the benefits of sudarshan kriya, which is a cycle of breaths—long, medium and short. One of those patients was a heavy smoker in her 50s, whose lung-function tests improved by 60 per cent.

"Many of them came back to me and said, 'This is amazing. I've been transformed,' " said Dr. Brown. "I've always thought breathing was pretty good for the health, but I've seen it do so much more than that."

Maninder Dhillon is living proof.

The 49-year-old, who has been teaching the course in Brampton for almost four years, was diagnosed with lupus when she was 23. The autoimmune disease had attacked her kidneys, and she suffered from thyroid and arthritis problems. "I was on a lot of medications, but there were so many side effects that they were bothering me more than the disease itself."

Because she was also having trouble sleeping at night, a friend recommended she take the Art of Living course. "Not only was I sleeping better, but within six months, I completely came off my meds for lupus," she said. "I didn't know it would have such an effect on my health, the breathing."

The decision to be weaned off the medication was completely her doctor's, she stressed, after he saw that the antibody count in her blood had been reduced significantly.

Verjinder Ubhi, Ms. Dhillon's family physician, said she has been doing so well since she started the course that he has since referred other patients with stress-related disorders to it.

"The program is actually very, very good. Lupus is a very nasty
illness because you don't know what sets it off, but we do know that stress plays a role," Dr. Ubhi said. While lupus has a tendency to go into remission, he genuinely thinks Ms. Dhillon's reduction in stress from the deep breathing exercises played a role in her improvement. Now, Ms. Dhillon is touting the health benefits of the breathing exercises to her students, who are turning up in droves every week.

"I totally believe we treat the body as a machine. But it is a living thing and it has the ability to treat itself but we don't give it a chance."

Paul Mahal said he finally gave his lungs a chance nine years ago. The 60-year-old real estate agent had severe asthma since age 5. There were periods in his life, he said, when he had to take his puffer at least twice a day. But after the course, weeks would go by before he needed a puff. "I now play tennis every day of the week. Even in the winter, when my asthma is usually worse, I play three or four times a day and I feel great."

Cases similar to Mr. Mahal's were showcased earlier this month when Australian researchers published a study in the journal Thorax showing that certain breathing techniques cut the use of inhalers by more than 80 per cent in patients with asthma. Those in the study were asked to practise their breathing exercises twice a day for 25 minutes over a 30-week period.

The Art of Living also requires a 25-minute breathing regimen daily. Founded by Indian guru Sri Sri Ravi Shankar (not to be confused with the Indian sitar maestro whose students included Beatle George Harrison) in 1982, the meditation practice focuses on the controlled rhythms of breath, which, he says, can have a direct effect on the state of the mind. The $250 course is offered in more than 140 countries, and has been taught to an estimated 20 million people, according to the foundation.

Family physician Sooraja Papneja, who was attending a follow-up course, said that about 30 per cent of the ailments he sees in his patients are stress-induced. "Muscle stiffness, back pain, asthma, high blood pressure. Even if you can eliminate a small part of that stress, you're going to see a positive effect on your health."

While he's eager to recommend the program to family and friends, he hasn't taken the same route as New York physician Richard Brown and sent patients. "It's very difficult, in that people are not open to new things. Until we have the authority and the reports backing this up scientifically, I wouldn't feel comfortable recommending my patients to attend."

The Foundation has had successful programs in U.S. prisons, where inmates were reported to have 38 per cent less fights.

"The language of the head is words.
The language of the heart is love.
The language of the soul is silence."
---
FREE DOWN LOAD

Compete Breathing to Manage Stress. No need to register

Complete breathing techniques and much more to relieve stress that costs more than $250 at breathing workshops such as "Art of Living" and Swami Ram Dev. You can download FREE the entire Chapter 4 entitled "How Breathing Affects Stress" is devoted to breathing and its relationship with stress. Actual data to show changed oxygen requirements during stress and relaxation. You learn complete, yogic or total breathing and use of diaphragm. Breathing

to "rope in the wandering mind" that oscillates wildly between the past and the future during meditation......

Just type in your email address, where the DOWNLOAD link can be sent - Good Luck!

Your Email Address:


Enter your comment or suggestion here

, if any:



---

Read the Tips
Tips on Healthy, Stress-Free Living & More


More on Acid-Alkaline Balance
The Self-Help Books at Special Prices.
No shipping and handling charges.
1-Click Ordering for same-day delivery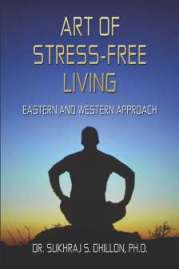 USING BULK E-MAIL FOR YOUR BUSINESS: Frequently Asked Questions!


Selecting the Best eMail, Fax, and Postal for Your Business

---